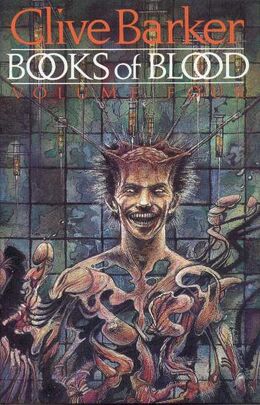 Every body is a book of blood;
Wherever we're opened, we're red.
Books of Blood are a series of horror fiction collections.
There are six books in total, each simply subtitled Volume 1 through to Volume 6. Each volume contains four or five stories.

Some stories from these books have been made into films. These include Books of Blood, The Forbidden (Candyman), The Midnight Meat Train, Dread and Lord of Illusions.